Workforce Development Centre: Diversity and Inclusion
Workforce Development Centre: Diversity and Inclusion
Advancing the Inclusion of Persons with Disabilities
According to the United Nation's Disability-Inclusive Response to COVID-19, the pandemic has deepened pre-existing inequalities. In the global response to COVID-19, Persons with Disabilities have been more affected by health and social/economic impacts resulting from the virus. In all sectors, uncertain times in the economy puts a microscope on a populous that has traditionally been overlooked for employment. But why? 
Persons with Disabilities have as much skill to offer as a person without a disability. The Career Foundation has been working with this client group for over 30 years through various government-funded initiatives. We have worked with employers to identify, adapt, and place employees fostering an inclusive workplace. We have done this for decades under the premise of respecting the uniqueness and dignity of all individuals.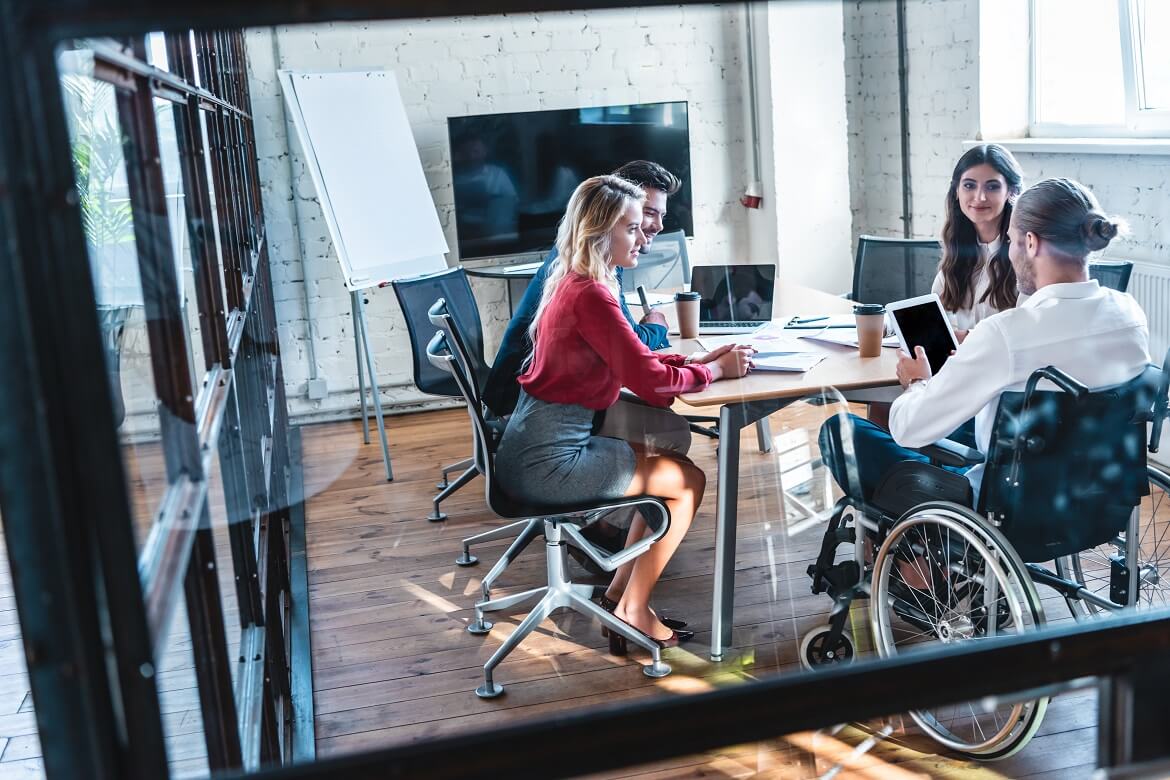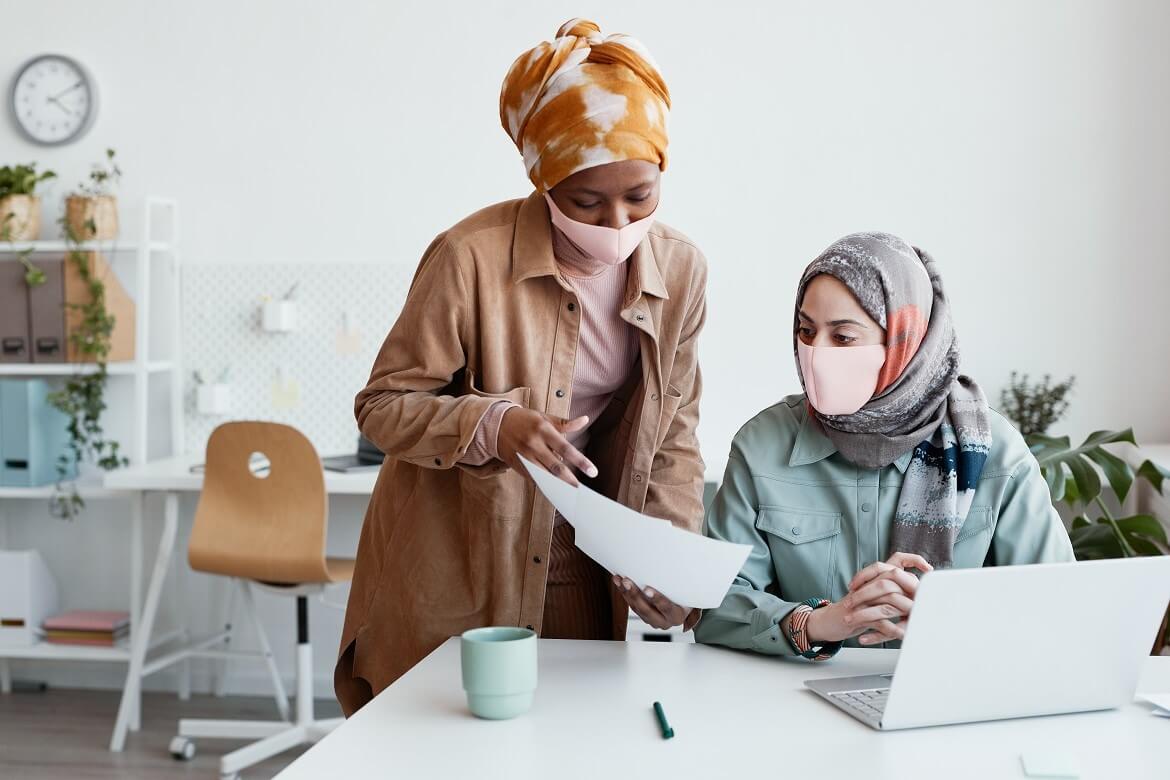 When the COVID-19 pandemic hit in early 2020, the government-sanctioned shutdowns forced all staff at The Career Foundation to become more creative and put our problem-solving skills to the test. We now continue to serve a diverse range of persons with disabilities who are ready and eager to return to work.
As an employer, accessing a diverse, untapped labour market will support your needs now more than ever. Persons with Disabilities have had much experience with problem-solving. They have identified and adapted to many aspects of daily life—more so than someone who has not experienced a disability. And this was occurring long before the COVID-19 pandemic.
Business Case for Diversity and Inclusion
Approximately 6.2 million Canadians have a disability, representing a very large, untapped labour pool. Furthermore, 48% of working-age people with disabilities have a post-secondary education (HRSDC, 2012). In some cases, these candidates are overlooked for positions because employers often lack the knowledge of how to appropriately attract or retain these individuals.
Based on the experiences of our clients, many Persons with Disabilities commonly experience obstacles from the hiring process, all the way to onboarding, training and beyond. In shifting our focus from an individual's disabilities to their abilities, we can effectively match job seekers with employers. Finding and retaining employment not only boosts an individual's sense of purpose, but overall team morale and belongingness!
Economic Benefits of Hiring Persons with Disabilities
Persons with disabilities show a lower absenteeism and higher retention rate.
You will see a boost to your company brand/image, potentially leading to increased revenue since your business will be perceived as a company that values diversity and inclusion.
Inclusion of people with disabilities in all aspects of the workplace and community life leads to their full participation in the economy.
What Employers Say About Hiring Persons with Disabilities
Higher retention rates among persons with disabilities
Reduction in safety incidents
Attendance rate for persons with disabilities
Percentage of persons of disabilities that perform as well or better than their colleagues
*Statistics gathered from a report by The Partnership Council on Employment Opportunities for People with Disabilities (2016).
How We Can Help Your Business
The Career Foundation recognizes that employers need more support in achieving inclusivity.  We are already making a difference; employers are able to access our Disability and Inclusion services throughout the GTHA.
We have 7 locations that offer either the Empowering Abilities Program or Employment Ontario Employment Services, including recruitment, job matching, integration, resources and accommodations as required. Employers may also access wage subsidies, training incentives, and client supports to offset the costs of on-boarding and training new employees. 
Additionally, we invite you to view our Employer Tool Kit as it provides some fundamental information about the initial hiring and inclusivity practices of working with persons with a disability.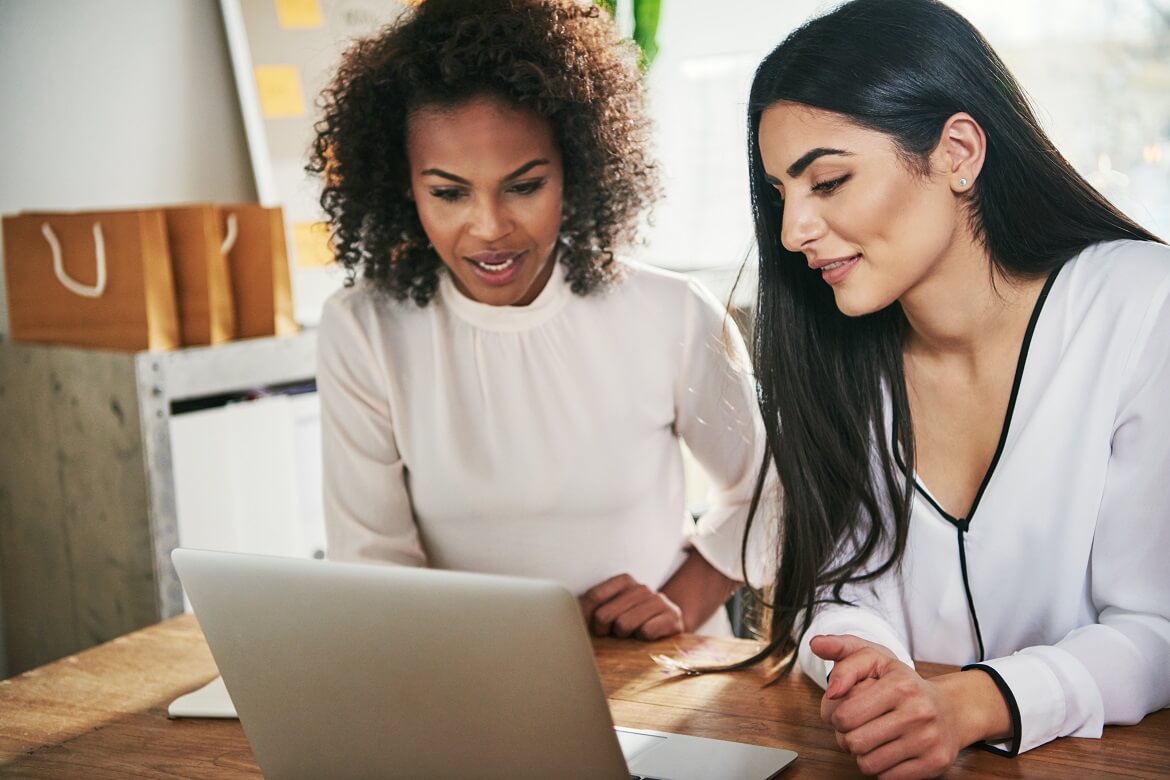 What is AODA and Do You Comply with It?
Persons with disabilities remain an overlooked talent pool in the workforce, and most struggle to find meaningful employment. Ontario is a world leader in removing barriers for people with disabilities, including employment.
The Accessibility for Ontarians with Disabilities Act (AODA) aims to make Ontario accessible and inclusive by 2025. The AODA requires that employers adapt accessible employment practices to ensure that people with disabilities are given equal opportunity and are represented fairly in the labour market. Let us help you meet this target through our support!
Employers We've Worked With
The Career Foundation has partnered with several employers to assist them with their hiring needs and to help them meet AODA requirements. Here is a small sample of the employers we've supported in recent years.
"Ali, our Job Developer, truly cares about his clients and our business and he has built a strong relationship with us. The Empowering Abilities Program is a benefit to all those involved."
Lym Kherani
Employer Partner
"I had a very good experience with The Career Foundation. My caseworker, Jana, was very helpful in preparing me for interviews and quickly got me one with the company I am now employed at."
A.A.
Empowering Abilities Program Client
"While participating in the Empowering Abilities Program, I was able to brush up on my skills and acquired additional training and support ... I highly recommend the program to those with disabilities."
P.M.
Empowering Abilities Program Client
Employer Toolkit
Disability & Inclusion
Learn More About Top Industries
Click through the sectors below to access sector-based information, including industry events, training initiatives, labour market news, and top industry employers.
This Employment Ontario service is funded in part by the Government of Canada and the Government of Ontario.