Arborist Ground Worker Training Program (SkillsAdvance Ontario)
Arborist Ground Worker Training Program (SkillsAdvance Ontario)
Take Your Love for Trees to the Next Level
Love trees? The Arborist Ground Worker Training Program provides job seekers with industry training that enhances productivity, safety and efficiency while enhancing communication, problem-solving and critical thinking skills — all in a practical learning environment that mimics the workplace setting. 
In 2020-2021, we expanded the Arborist Ground Worker Training Program to London, Ontario. We ran two separate sessions in Toronto and London. Graduates completed work placements in March and April, and obtained an Arborist Ground Worker Qualification. They will all receive post-employment support services until 2022. 
Funding for 2021-2022 has been approved. We will be running the program from Toronto and Ottawa, Ontario.
Training includes hands-on, workplace-based technical and soft skills development in the following areas:
Full-time hours are required (30-40 hours per week). The program runs Monday to Friday, and hours vary between 8 a.m. and 5 p.m. for the duration of the training. A course schedule will be provided prior to the start of training.
Training will be offered in two different locations: Toronto and Ottawa, Ontario. (See below for program dates in each city). However, jobs and paid work placements will be available across the province upon request.
There is no cost to participate. PPE (personal protective equipment) will be provided. Participants will be responsible for personal transportation to and from training sites, as well as food and living expenses.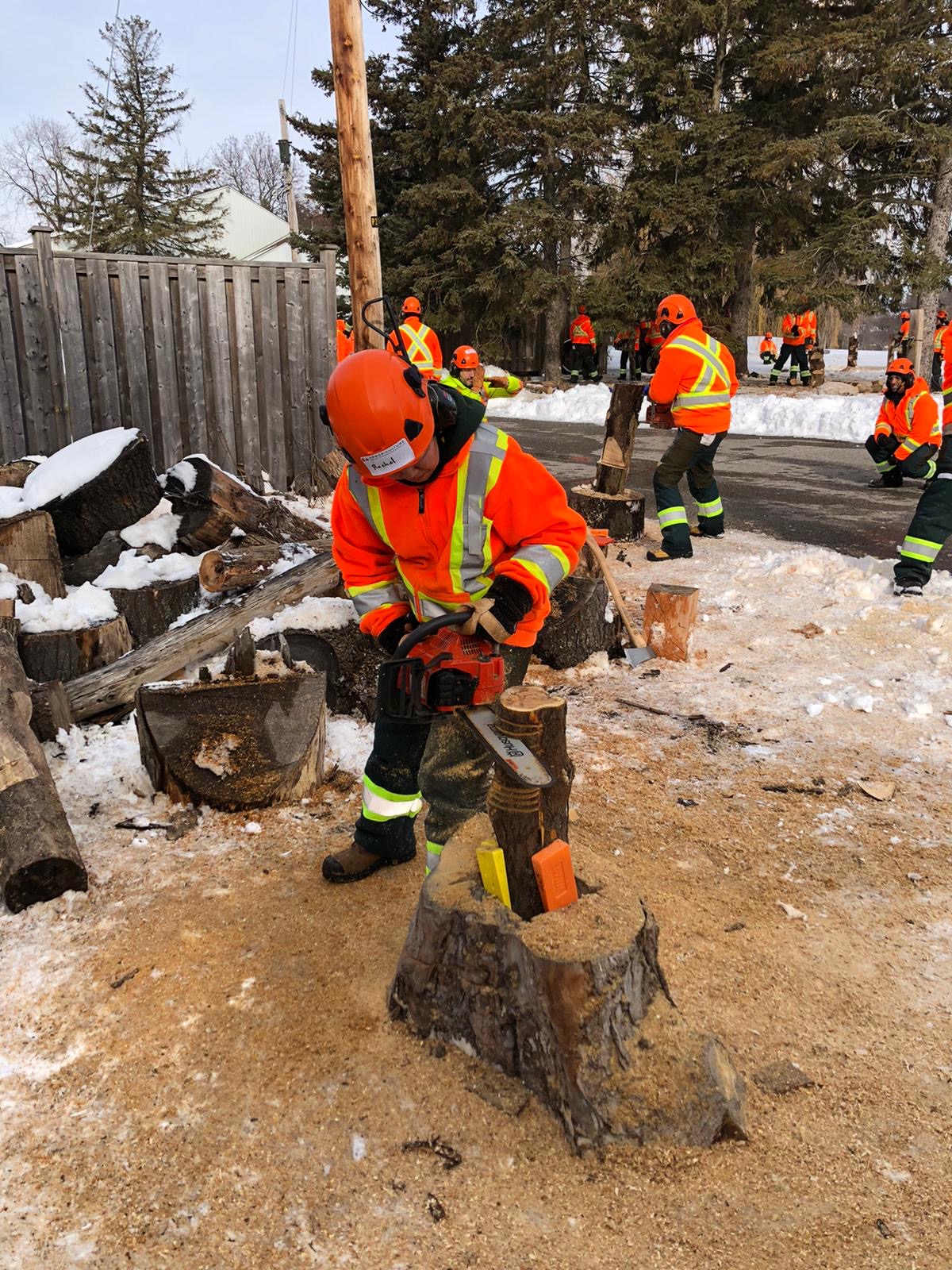 Apply for the Arborist Ground Worker Training Program
Applications for the 2021-2022 Arborist Ground Worker Training Program are now closed. If you would like to add your name to a waiting list for potential future training sessions, please contact Jessie Helmkay at: jhelmkay@careerfoundation.org. 
Questions About the Arborist Ground Worker Training Program?
Contact Jessie Helmkay at:
jhelmkay@careerfoundation.org
or
437-500-3186
Information for Employers
Interested in hiring a trained Arborist Ground Worker? Employers who meet the eligibility criteria may be able to hire program graduates from the Arborist Ground Worker Training Program!
Benefits of Becoming an Employer Partner
Employers eligible to hire workers from our Arborist Ground Worker Training program must fulfil the following requirements: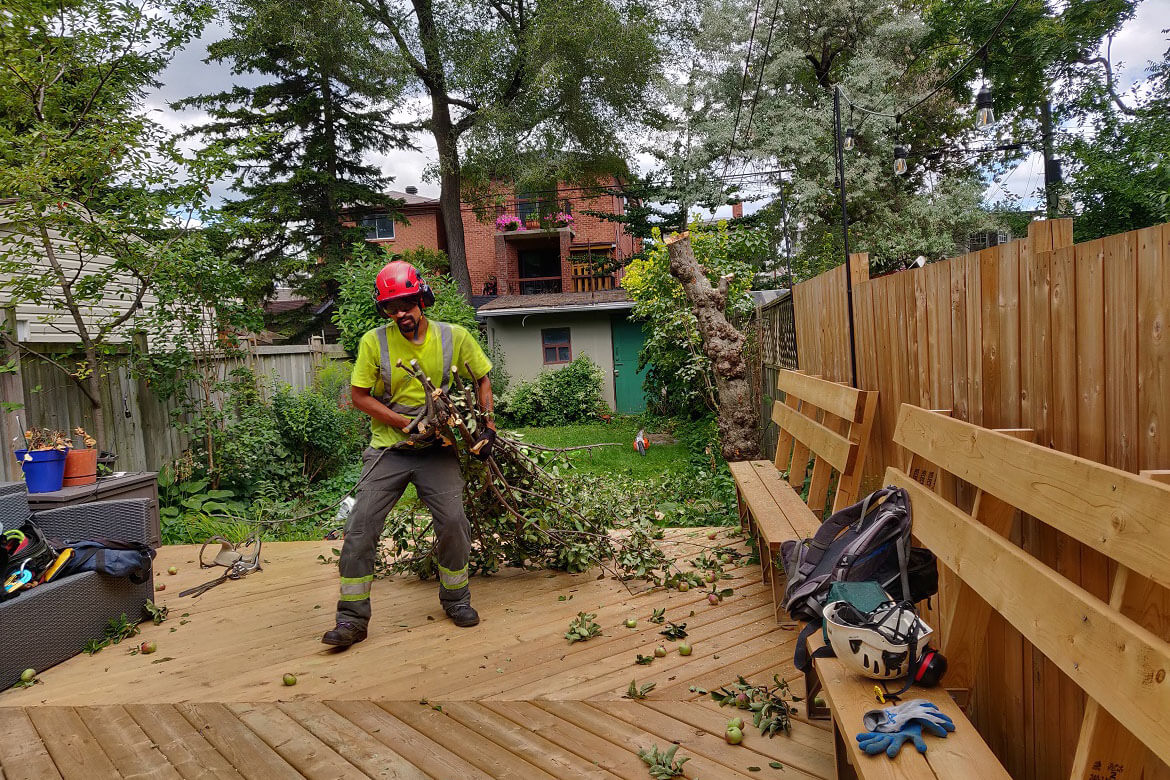 How to Apply as a Placement Employer
Learn More About Partnering with The Career Foundation
The Arborist Ground Worker Training Program is made possible through the SkillsAdvance Ontario (SAO) pilot project funding from the Government of Ontario, Ministry of Labour, Training and Skills Development (MLTSD). As a sector-focused workforce development pilot, SAO supports partnerships that bring together employers with employment and training providers. The goal is to develop a pool of job-ready, skilled workers that meet employers' workforce development needs.
This Employment Ontario project is funded in part by the Government of Canada and the Government of Ontario.
Frequently Asked Questions
What is an Arborist Ground Worker?
An Arborist Ground Worker helps Arborists and other crew members by performing ground work. Ground work includes, but is not limited to, prepping job sites, assisting tree climbers, running ropes, cleaning work sites, cutting trees, operating chainsaws, chippers and other equipment.
Are Employment Insurance (E.I.) recipients eligible to participate?
EI recipients are eligible to apply. Check with Service Canada before enrolling.
Is this Pre-Apprenticeship Training?
No, this program is not a pre-apprenticeship program. Graduates from the program are assisted with securing employment in the arboriculture industry. Once employed, graduates can register as an Arborist Apprentice with their selected employer.
Does the participant have to be considered a youth? What are the eligibility requirements?
Participants do not have to be youth; they must simply be 18 years or older and be unemployed or employed part-time (under 20 hours per week). Participants must be available Monday to Friday between 30 – 40 hours per week to participate in the program.
How many participants will be accepted into the program?
24 students will be selected to participate in each cohort. There will be two cohorts in 2021-2022: one based in Toronto, Ontario and the other based in Ottawa, Ontario.
Will participants secure employment post-program? What is the labour market like in Arboriculture?
The program will assist graduates with securing and maintaining employment in the industry post training. The arboriculture industry has been facing a shortage of skilled workers. Employment can be secured in many cities and towns across Ontario for skilled job seekers.
Do participants receive any stipends or incentives to participate in the program?
No, participants do not receive stipends or incentives to participate in the program.
Where will the training take place?
Training will take place in various sites throughout the city of Toronto for the Toronto cohort in the city of Ottawa for the Ottawa cohort. Public transportation and parking will be accessible. Participants must secure their own transportation to and from training sites.