We're Committed to Customer Service Excellence!
Our customers are our clients, employers, funders and the communities that we serve.
At The Career Foundation, we strive for unparalleled customer service and 100% client satisfaction. Below, we have outlined six pillars of customer service excellence that we abide by every day.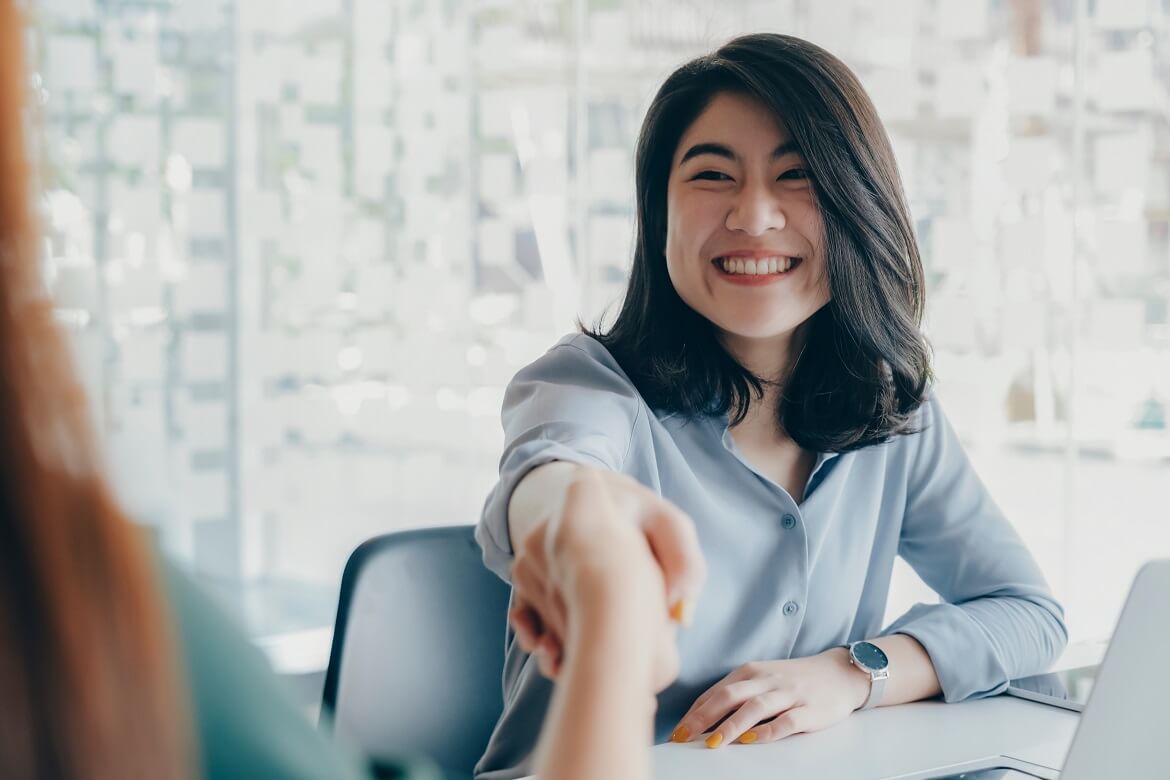 Customer Service Promise
We are committed to ensuring that a diverse group of qualified staff are hired and trained to deliver high-calibre services that are relevant to the current labour market and community needs. Each customer served by The Career Foundation can expect to be treated with the utmost respect. As a customer-centred organization, we believe in adopting a flexible approach, where possible, in order to meet the unique needs of each customer we encounter.
Client Confidentiality
We do everything possible to ensure complete confidentiality for every customer we meet with. All steps are taken to protect confidential information. Regardless of the program taken, all customers will be given a 'Consent to Release Information' form outlining steps taken to protect privacy.
Hours of Operation & Speed of Service
The Career Foundation delivers service at multiple locations. Generally, our offices are open from 8:30 a.m. to 4:30 p.m. Monday through Friday; however, extended hours are in effect at some sites. Specific program hours are posted at each location and on our website. The Career Foundation is committed to ensuring timely access to our services and in most cases immediate appointments can be made. Even during peak periods, we will ensure that appointments with our Employment Centres are provided within 10 business days.
Agency Response Time
Effective communication strategies are paramount due to the volume of calls and e-mails we receive while collaborating with many community partners and funder representatives to coordinate services for numerous individuals, groups and employers. All of our customers are assured quick response times. It is our policy to respond to all inquiries by no later than the end of the following business day. All staff members will indicate on voicemail and e-mail if they are away from the office. In the event that a staff member is away from the office, the inquiry will be answered upon their return or a customer calling regarding an urgent matter can speak to our receptionist who can arrange for another team member to provide assistance.
Office Environments & Resources
It is The Career Foundation's policy to ensure that services are delivered to customers in office spaces that are safe, accessible, clean, welcoming, comfortable, professional and conducive to having private, uninterrupted sessions with customers. The Career Foundation is committed to ensuring that all resources including assessment tools, books, training and labour market information are relevant and up to date and that all technical equipment is continuously upgraded and in working order.
Customer Feedback
The Career Foundation regularly utilizes evaluation surveys completed in writing or over the telephone to obtain customer feedback pertaining to all services delivered. Feedback can also be shared with any level of our organization at any time. All customer input is reviewed, tracked and measured. Our customers need to know that even complaints are welcome at The Career Foundation as they give us opportunities to improve. Some of our most innovative strategies have been developed as a result of our customers sharing ideas! If you would like to share your feedback with us electronically, please send your e-mail to management@careerfoundation.org.
This Employment Ontario service is funded in part by the Government of Canada and the Government of Ontario.