Junior Construction Field Coordinator Recruitment and Training Program
Junior Construction Field Coordinator Recruitment and Training Program
Get into the Field of Construction
The construction sector is expected to experience significant growth between now and 2030. Put success in your own hands with a career as a Junior Construction Field Coordinator!
As a Construction Field Coordinator, you will be responsible for coordinating, consolidating, and ensuring smooth implementation of program and project operations' activities, administration, and security procedures under the direction of a Superintendent.
The Junior Construction Field Coordinator Recruitment & Training Program, in partnership with EllisDon Corporation, provides job seekers with practical skills and on-the-job work experience to prepare them for work in the construction industry. Participants will be provided with entry-level skills training, a paid job placement, and ongoing job retention support to ensure their long-term success working for leading construction employers and general contractors..
We thank you for your interest, but applications for the program are now closed. 
Construct the Future of Your Dreams
This no-cost training program for participants has two cohorts: 
Cohort 1: Monday, August 21, 2023 – Friday, December 15, 2023
Cohort 2: Monday, October 30, 2023 – Friday, March 8, 2024*
During the program, participants will receive 9 weeks of workplace-based technical training and pre-employment coaching, ending with an 8-week paid job placement working with a leading industry employer.
Work placements will be arranged in the area in which participants live.
*Cohort 2 is 19 weeks due to a two-week holiday break in December/January.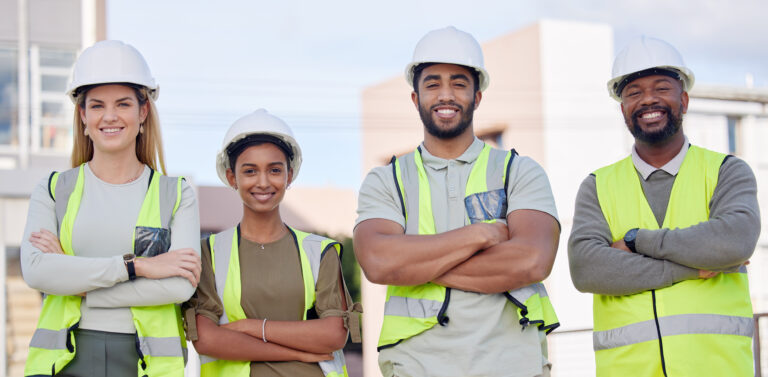 The first 8 weeks of the program training is virtual and remote. Hours are 8:30 a.m. to 4:30 p.m. Monday to Friday.
The 8-week paid job placement is full-time from Monday to Friday. They are full-time 40+ hours per week, as per employer's requirements.
Paid work placements will be with employers located across Ontario, including Durham, Hamilton, Kitchener/Waterloo, Niagara, Ottawa, Quinte, Simcoe, and St. Thomas. Depending on your location, you will be placed with an employer located in one of the regions closest to your residence.

There is no cost to participate in this program. At the beginning of the job placement, participants will receive PPE, including a hard hat, safety boots, safety glasses, safety gloves, a high visibility vest, and other related items. Participants will be responsible for personal transportation to and from placement sites, as well as food and living expenses.
Must be 18 years or older and unemployed
Have one of the following statuses:

Canadian citizen
Permanent resident
Refugee

Not attending school full-time
Able to work 40+ hours per week during the placement period
*Note: Participants will require access to a computer with a reliable internet connection in order to complete the mandatory remote training.
We thank you for your interest, but applications for the program are now closed.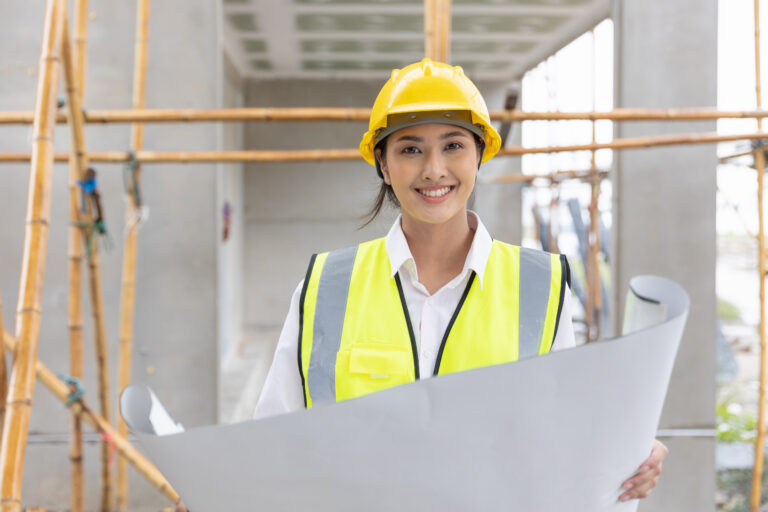 Interested in hiring a trained Junior Construction Field Coordinator? Contact Elizabeth Ipina at eipina@careerfoundation.org to hear more about how our program's graduates can support your construction projects.
We'd be happy to assist you with any questions or concerns you have about the Junior Construction Field Worker Recruitment & Training Program, whether you're an employer or a job seeker. Contact us by email at constructionfc@careerfoundation.org and we will respond to you within one business day.
Project Partners & Funders
This Employment Ontario project is funded in part by the Government of Canada and the Government of Ontario.
Frequently Asked Questions
Tell me more about the demand for workers in the construction sector
According to labour market data from BuildForce Canada, the construction industry will need to hire, train, and retain more than 116,200 additional workers over the next decade to keep pace with expected demand growth and to replace more than 92,000 workers that are expected to retire!
There is no better time to enter the construction sector, which is expected to see increased demand over the next several years due to major construction projects planned across Ontario.
Who is eligible for the Ontario Home Builders' Job-Ready Program?
Applicants must be eligible to work in Canada and be available to commit to full-time program hours for the duration of the paid placement period.
What is the cost of the program?
There is no cost to participate in this program. Participants will be responsible for personal transportation to and from their placement site, as well as living expenses such as food and rent.
What are work environment conditions to consider?
Physical labour – standing, bending, walking, lifting 40 – 100 lbs
Repetitive tasks requiring great attention to detail
Working in outdoor conditions
Wearing Personal Protective Equipment (PPE)
Being on one's feet for 8+ hours at a time
Regularly wear gloves, hard hats, safety goggles, or earplugs, depending on the job
Regular exposure to sounds and noise levels that are distracting or uncomfortable
Occasional exposure to whole-body vibration, such as when using a jackhammer
May work in an enclosed vehicle, such as a truck or van
Following completion of the program, what sort of employment opportunities can one anticipate?
The program is intended to recruit, train and prepare entry-level workers to find work in various areas of the construction field, including carpentry, flooring, painting, masonry, paving, roofing, general construction, and more.
Where does the program take place?
Paid work placements will take place with employers located throughout Ontario, including Simcoe, Niagara, St. Thomas, Ottawa, Hamilton, Durham, Quinte, and Kitchener/Waterloo.
Where do participants complete their training?
Program participants will complete most of their training virtually (via modules). The Working from Heights will be completed in person on the job site. *Note: Participants will require access to a laptop and reliable internet.
How many participants will be accepted into the program?
125 applicants will be selected to participate in this program.
Do participants receive income from participating in the program?
Participants will be paid by their employer during their 6-month placement period.