Foundations In Network Cabling
Foundations In Network Cabling
Foundations In Network Cabling
There is a consistent demand for Network Cabling Specialists in Ontario and this trade has had solid employment in the province, with only more opportunities available in the future.
The Foundations in Network Cabling Bridging Program provides Internationally Trained Immigrants with comprehensive knowledge in network cabling to become certified and job ready for the Canadian market.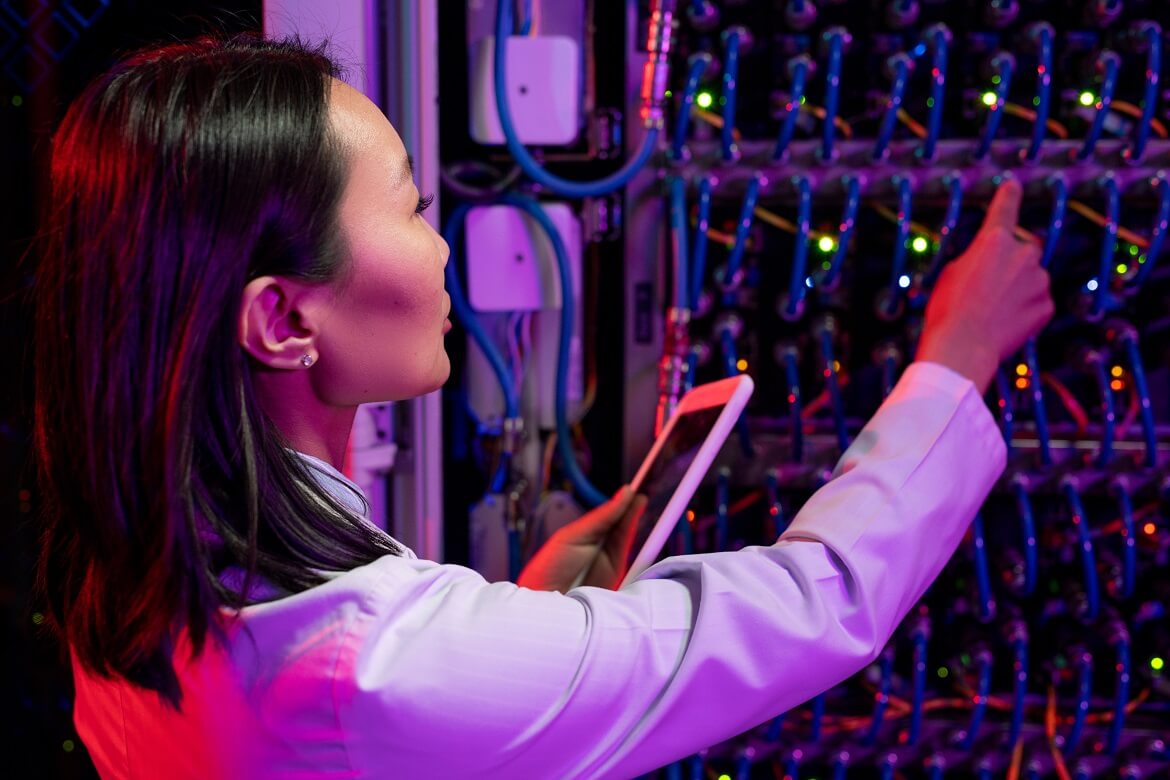 Benefits for Participants
Job development: job leads, connections to employers, and work placement
Industry-specific training on workplace communication, pre-employment coaching, and technical skills training from Herzing College
Certifications in network cabling, WHMIS and Working at Heights
One-on-one job search and job coaching support
To be eligible for the Foundations in Network Cabling program, you must: 
Have previous education or work experience from outside Canada that is related to network cabling, such as: cabling, electrical field work, electronics, handiwork, or telecommunications
Have one of the following statuses:


Naturalized Canadian citizen
Permanent resident
Convention refugee with a valid open work permit
Refugee claimant with a valid open work permit
CUAET visa holder with a valid open work permit

Be a resident of the province of Ontario
Have attained at least Level 7 Canadian Language Benchmark Assessment

This program is a total of 12 weeks, including the following:
Sector-specific training delivered through Herzing College
Employment and job search workshops as well as job search assistance
Workplace communication for success
What You'll Gain from the Program
Placement into a full-time job opportunity in the field
Canadian and Ontario Building Codes, cabling and safety, fiber-optic media, networking, and structured cabling
WHMIS Certification
Working at Heights Certification
Certificate in Network Cabling
There is a training cost of $500, which we use to purchase Personal Protective Equipment (PPE) and books, and tokens to take the Network Cabling exam. Check in with us for financial aid options.
Learn More about the Network Cabling Program
Apply to the Ontario Bridge Training Program!
Kamar Shalaby, Foundations in Network Cabling
Information For Employers
Are you an organization looking to hire candidates possessing in-demand skills and a strong business acumen? Join us as an employer partner!
We work with organizations to support their hiring needs and help build a healthy talent pipeline. All our services are no-cost, and we work to give you access to highly skilled diverse talent, who are aligned to your hiring needs. Through The Career Foundation, the hiring process is fast and easy!
Join us today to hire amazing talent and help your business grow.
This Employment Ontario project is funded by the Government of Ontario.