Ontario Home Builders' Association Job Ready Program
Ontario Home Builders' Association Job Ready Program
Work in the Rapidly Growing Construction Industry
The construction sector is expected to experience significant growth between now and 2030! This is your chance to start and build an exciting, future-proof career. There are plenty of opportunities — whether you enjoy working outdoors, with your hands, indoors, or with other people.
The Ontario Home Builders' Association (OHBA) Job Ready Program will provide you with the entry-level practical skills training and experience that will prepare you to work in the construction industry. The program moves through basic safety training to construction industry orientation to a paid work experience. For your paid placement, you will be partnered with an employer who will support you with mentorship and on-the-job training to get your construction career started.
At the end of the program, participants will have gained hands-on industry experience, transferable soft skills, and personal protective equipment (PPE). You will receive ongoing retention support to ensure your long-term success in the construction field.
Applications for this program are currently closed. Check back in spring 2024 to apply for the Job Ready Program!
Now is the Time to Build Your Future
This no-cost training program will run from Summer 2023 to Spring 2024. During this period, participants will receive workplace-based technical training and employment coaching, as well as a paid job placement with an industry employer. Work placements will be arranged in your area.
A paid placement is arranged for participants after they complete 40 hours of mandatory training. Job placements are full-time (40+ hours per week).
Paid work placements will be with employers located across Ontario, including Toronto, Durham, Hamilton, Kitchener/Waterloo, Niagara, Ottawa, and Simcoe. You will be placed with an employer located in one of the regions closest to your residence.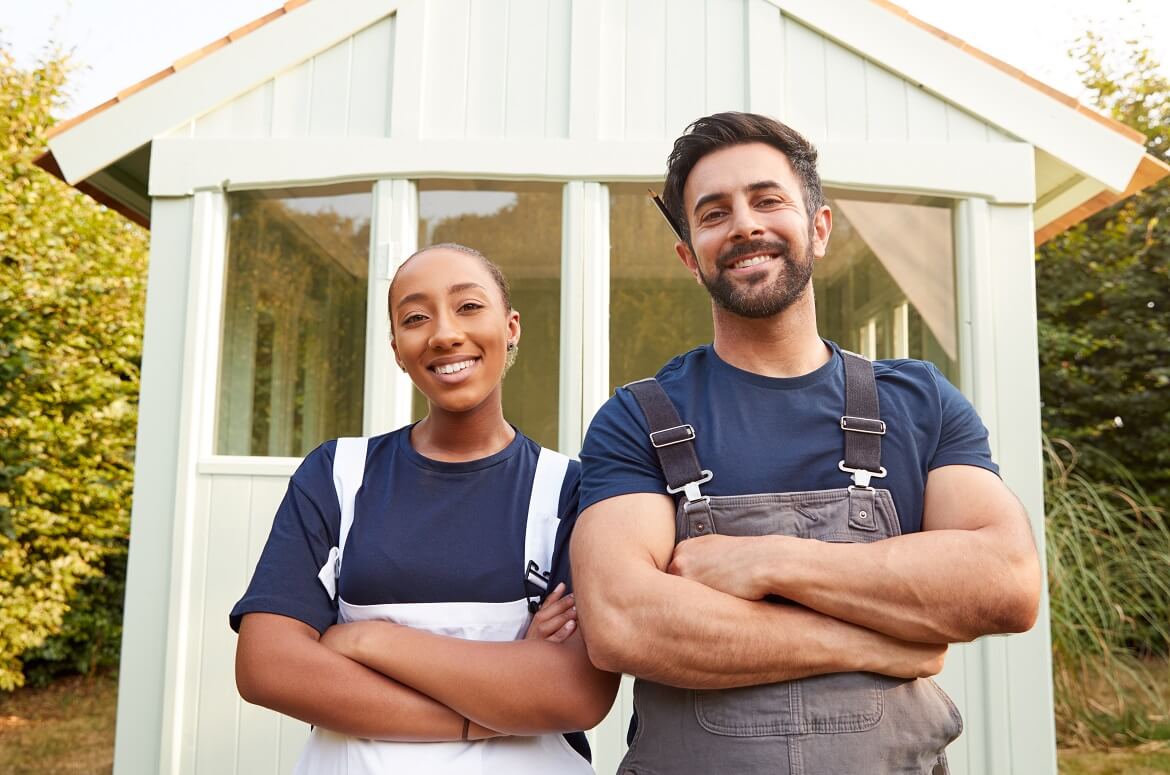 There is no cost to participate in this program. Personal protective equipment (PPE) will be provided. Participants will be responsible for personal transportation to and from placement sites, as well as food and living expenses.
Must be 18 years or older
Have one of the following statuses:


Canadian citizen
Permanent resident
Refugee

Not attending school full-time
Able to work 40+ hours per week during the placement period
Having a driver's license and access to a reliable vehicle is preferred
*Note: Participants will require access to a laptop and reliable internet in order to complete the mandatory remote training.
Apply for the OHBA Job Ready Program
Registration for the next cohort is now open. To apply, you must first attend an information session. We will share the application form with you after you attend.
Information sessions are one hour and take place every other Tuesday at 12:00 p.m. EST.
Info Session Schedule
More info sessions may be added. Check back regularly to see the most up-to-date schedule.
Applications opened: March 2023
Candidate interviews and selection period: Summer and Fall 2023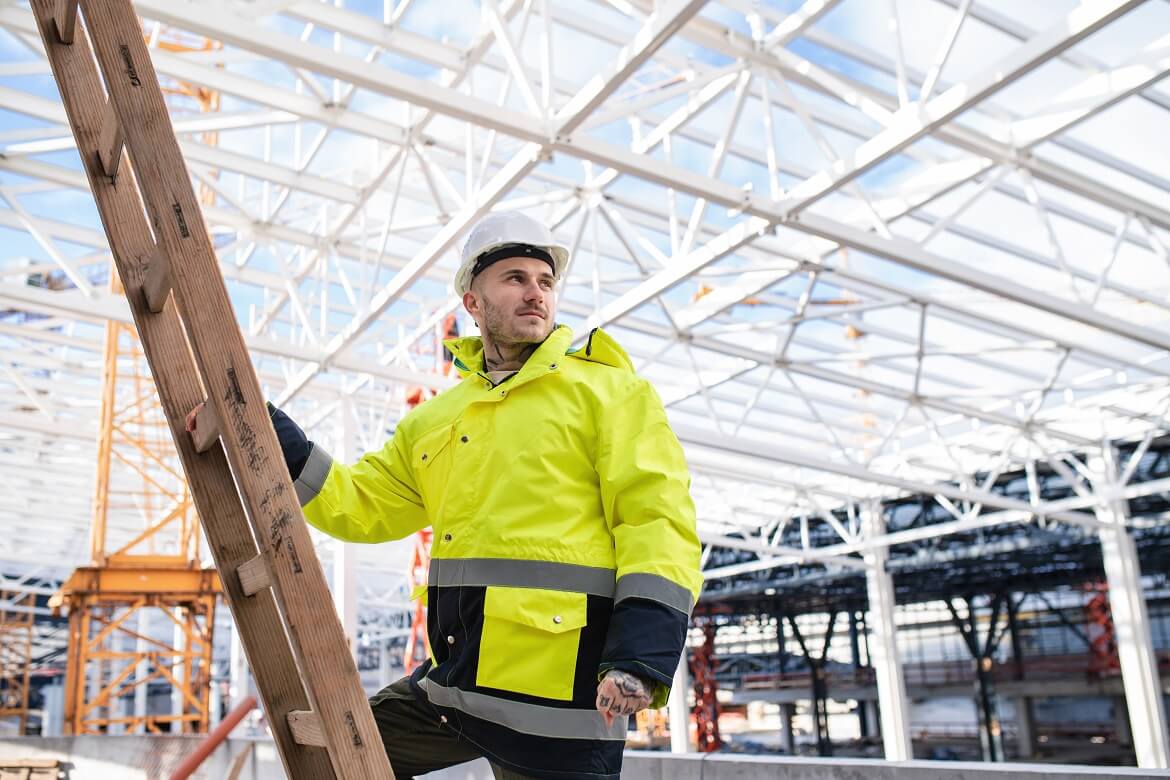 The OHBA Job Ready Program is currently closed for applications until 2024. In the meantime, we'd be happy to assist you with any questions or concerns you have about the program.
You can reach us at getjobready@ohbajobready.ca. We aim to respond to all inquiries within one business day.
"All of our Job Ready employees have been a great addition to the UBILD team. They have helped to boost the general construction worker supply pool which has ultimately meant that we can source more projects. The general construction worker crew are critical to the construction operation and the projects would not continue without them."
Emma Barber

Project Partners & Funders
The Ontario Home Builders' Association Job Ready Program is delivered by EnerQuality, with funding provided by the Government of Ontario's Ministry of Labour, Immigration, Training, and Skills Development. The program is run in partnership with the Ontario Home Builders' Association and buildABILITY.
This Employment Ontario project is funded in part by the Government of Canada and the Government of Ontario.
Frequently Asked Questions
Tell me more about the demand for workers in the construction sector
According to labour market data from BuildForce Canada, the construction industry will need to hire, train, and retain more than 116,200 additional workers over the next decade to keep pace with expected demand growth and to replace more than 92,000 workers that are expected to retire!
There is no better time to enter the construction sector, which is expected to see increased demand over the next several years due to major construction projects planned across Ontario.
Who is eligible for the Ontario Home Builders' Association Job Ready Program?
Applicants must be eligible to work in Canada and be available to commit to full-time program hours for the duration of the paid placement period. Please note that individuals with an Open Work Permit status are unfortunately unable to participate in this program.
What is the cost of the program?
There is no cost to participate in this program. Participants will be responsible for personal transportation to and from their placement site, as well as living expenses such as food and rent.
What are work environment conditions to consider?
Physical labour – standing, bending, walking, lifting 40 – 100 lbs
Repetitive tasks requiring great attention to detail
Working in outdoor conditions
Wearing Personal Protective Equipment (PPE)
Being on one's feet for 8+ hours at a time
Regularly wear gloves, hard hats, safety goggles, or earplugs, depending on the job
Regular exposure to sounds and noise levels that are distracting or uncomfortable
Occasional exposure to whole-body vibration, such as when using a jackhammer
May work in an enclosed vehicle, such as a truck or van
Following completion of the program, what sort of employment opportunities can one anticipate?
The program is intended to recruit, train, and prepare entry-level workers to find work in various areas of the construction field, including general construction, carpentry,  flooring, masonry, painting, paving, roofing, and more.
Where does the program take place?
Paid work placements will take place with employers located throughout Ontario, including Toronto, Durham, Hamilton, Kitchener/Waterloo, Niagara, Ottawa, and Simcoe.
Where do participants complete their training?
Program participants will complete most of their training virtually (via modules). The Working from Heights will be completed in person on the job site. *Note: Participants will require access to a laptop and reliable internet.
Do participants receive income from participating in the program?
Participants will be paid by their employer during their placement period.  
Does this lead to an apprenticeship?
This program is a step in the direction of an apprenticeship. Through the Job Ready program, candidates will obtain the necessary entry-level skills to put them in a position to obtain an apprenticeship with an employer.